The vital invention of refrigerators are one of the most needed appliances in our household; that is why it in the name of everyone's advantage to ensure its proper functioning and maintenance. The smooth running of your fridge not only relieves much labor from your household, but keeps your food fresh and ready to use whenever wished.
Whenever something, even a small malfunction appears on the running face of your appliance service, you simply need to be aware of the crucial and easy steps you can take up to make everything solved and along with it prevent other troubleshoots from emerging.
Fridge runs with a lot of components that is why there are many issues that can rise up. But, before you consult a servicemen, we encourage you to take those steps to fix your broken refrigerator on your own.
If the issue still gets on the way of your appliance's functioning, simply take your phone and dial 747 248 4544  or even schedule your service online and our experienced service with a licensed same day help will be on its way.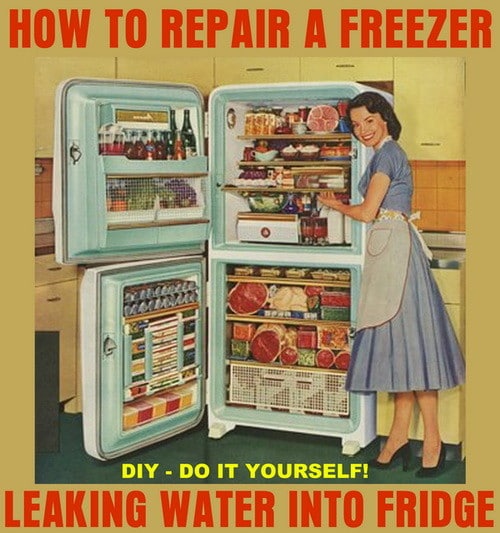 Some troubleshoots you might be running into:
It can either be because:
There is a blocked defrost clog
Clogged/Frozen water supply line
Quick steps to take:
Flush the drain of the inside freezer with warm water. Also check the valve, it might be clogged and cause of the issue.
The shut off valve which is mainly found underneath the sink of the fridge needs to be unplugged. Replace the water line: there might be a tear.  ! However, if anything comes up, such as the clog is dirty, reach for the help of Appliances Repair North Hollywood CA and our experienced professionals will handle the mess.
Might emerge due to:
Dusty environment
Fridge temperature is set too low
Quick fixes:
Shut off the power. Access the coils and vacuum the grill built on the buildup. Wash with a cloth as well and then replace the grill and turn on the power.
Simply set the temperature between 37 and 40 degrees F. Time by time adjust the temperature and eventually bring it to the desired state. If again, the issue is not solved, there might be a fan problem or sensor issue, contact repairmen to handle the issue by calling 747 248 4544 or

scheduling online.
If anything still worries you, this is the wake up call to contact Appliance Repair North Hollywood, CA and everything will get back to its desired condition with your fridge in no time with a professional, quick and licensed same day service.